I help you find freedom, happiness, and peace!
I help people feel more connected to true self and life. That results in you gaining clarity. Meaning you can live in freedom, happiness and peace.
Can you hear an inner voice or a call that you can't ignore? Perhaps you sense there is something more to life but haven't found it yet? Maybe you can't connect deeply enough yet to get clarity on what you really want? Is there an inner voice shutting down your progress in life and love?
If you are thinking like this , then I can probably help you.
Freedom
Solution focused coaching/therapy can change unwanted behaviours, habits, and beliefs that have been limiting your achievements: that results in you having more Freedom.
Happiness
Identifying your goals, or what is holding you back, can be fun. I help you gain clarity of vision, set achievable goals, write a plan of action: and that results in you having more Happiness.
Peace
Do you want to understand yourself better, find your purpose, and your meaning in life? You can, with a unique programme of Soul Searching: and that results in having more Peace.
Sometimes people come in your life and change the way you see yourself and your whole outlook. This man's life experience and hypnotherapy had the greatest impact on me. The work that we did was life changing and the support that followed the sessions was amazing. I highly recommend Martin.
If you want to get your life back on track through a true hypnotic artist make the call - you won't look back - I am still gaining strengths and insights from our time together - several months later. I enthusiastically recommend Martin to both your conscious and unconscious mind!
Soul – That's my word for what animates us: how do you define it? 
Body – What we live in and how we experience our surroundings.
Mind – The thing that enables us to think, feel and experience consciousness: what do you think? 
These are my words and definitions, as we are unique, we all have different definitions and understandings. I am curious and waiting to share your understandings.
Coaching & Cognitive Hypnotherapy
Hi, my name is Martin. I am a Master Practitioner in NLP and Cognitive Hypnotherapy providing Coaching & Hypnotherapy online throughout Enfield, Broxbourne, Barnet, Central London and the UK.
I can help you discover your freedom, happiness, and peace.
If you are ready to let go of your fears, self-sabotage and limiting beliefs, working with me can help you. I've created and run a successful business, charities, and amongst my biggest successes – saving significant money for the NHS. Married since 1996 I have grown from encountering the ups and downs of long-term relationships. I have three kids, so have experience at the toughest but most rewarding job in the world. As a nurse, and priest, I have accompanied many people to their last breath and helped them die well. Leading them to have peace and acceptance with their ultimate fears. Working with me you can feel more alive to who you are. You can create a life that feels connected to your true self and improve your relationships. Contact me and let's have a conversation.
Professional Registration & Accreditation
By working with me you have the added confidence in knowing that I belong to the following professional registers and bodies. All my work is governed by strict codes of conduct that ensure my practice is up to date. I undertake regular continued professional development (CPD) and professional supervision.
The Complementary & Natural Healthcare Council
The National Council for Hypnotherapy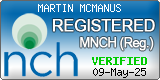 The NCH is the UK's leading not-for-profit hypnotherapy professional association, representing over 1800 professional hypnotherapists.
All our practising members are fully insured and trained to the highest standards, so you can choose a hypnotherapist with confidence. Via the Complementary and Natural Healthcare Council (CNHC), we are actively involved in shaping the standards and future of the profession.
The Quest Cognitive Hypnotherapy Practitioners Association
Being trained by Trevor Silvester at the Quest Institute out of Regents University in London, I am also registered by the Quest Cognitive Hypnotherapy Practitioners Association. The QCHPA primarily exists to benefit those who belong to it, and those its members serve – the public. It is a  Community Interest Company. This means any profit made is spent on the purpose for which it exists. We like that.